Kids start learning through different modes most of them start learning and memorising through visual clues such as objects, videos and pictures. If learning is made fun and enjoyable, children will indulge themselves more in learning and this will help their little minds develop fast. Get your kid started to learn the alphabet and words through these amazing alphabet printables. These colourful free printables contain an alphabet from A-Z.
Related: Alphabet Activity Worksheets for kids
Different pictures are displayed in front of each letter with their names. The pictures show some examples of the items that start with those letters. You can help the child learn letter sounds by pointing out the letter on the page and say the words given in front of the related letter so they can match the sounds and objects with the letters. These A4 alphabet printable sheets are perfect to display in classrooms or your child room as this resource will help the kids to recognise the letters and the objects that start with that letter. This resource will surely excite children's interest in learning the alphabet and assist them in recognising the words that start with those letters.
You can download these colourful alphabet display cards by clicking the images below or by clicking the download buttons.
Alphabet Printables
The words included for a,b,c are apple, ant, alligator, aeroplane, bear, boat, butterfly, bee, bear, crocodile, car, cup and crab.
The words included for d,e,f are doll, drum, donkey, dolphin, egg, ear, eye, eagle, fish, flamingo, flower and fairy.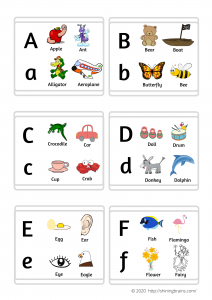 The words included for g, h, i are glove, grapes, glasses, gift, hat, heart, hive, hen, igloo, island, ice cream and iron.
The words included for j, k, l are jar, jeans, jet, jewellery, kite, keys, knife, kangaroo, lock, lamb, lizard and lamp.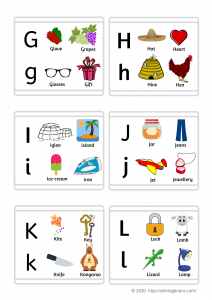 The words included m, n, o, p, q, r are milk, moon, mango, mug
nest nose, narwhal, nail onion, owl, orange and ostrich.
peer, panda, pencil, pizza, queen, quiet, quail, the question
rose, rabbit, rainbow, robot.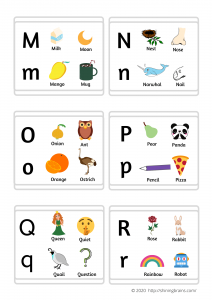 The words included for s, t, u, v, w, x are star, spoon, six, sack, tiger, tooth, taxi, tree
utensils, up, umbrella, unicorn, violin, van, vase, vegetables.
watermelon, wheel, women, window, x-ray, xylophone, x-ray fish, xerox.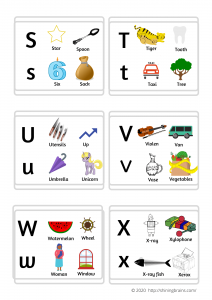 The words included are yell, yarn, yolk, yogurt, zoo, zero, zip, zombie.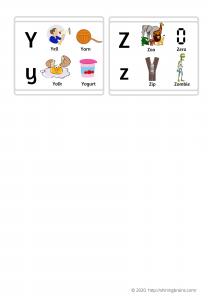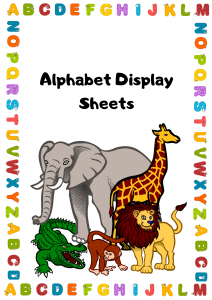 Related: Beginning Consonant Worksheets